Just recently, the Ford Focus RS is available for the first time with all-wheel drive and the 350 hp compact sports car captured the hearts of sports car fans worldwide. As one of the first providers, ST suspensions offers an extensive range of suspension components.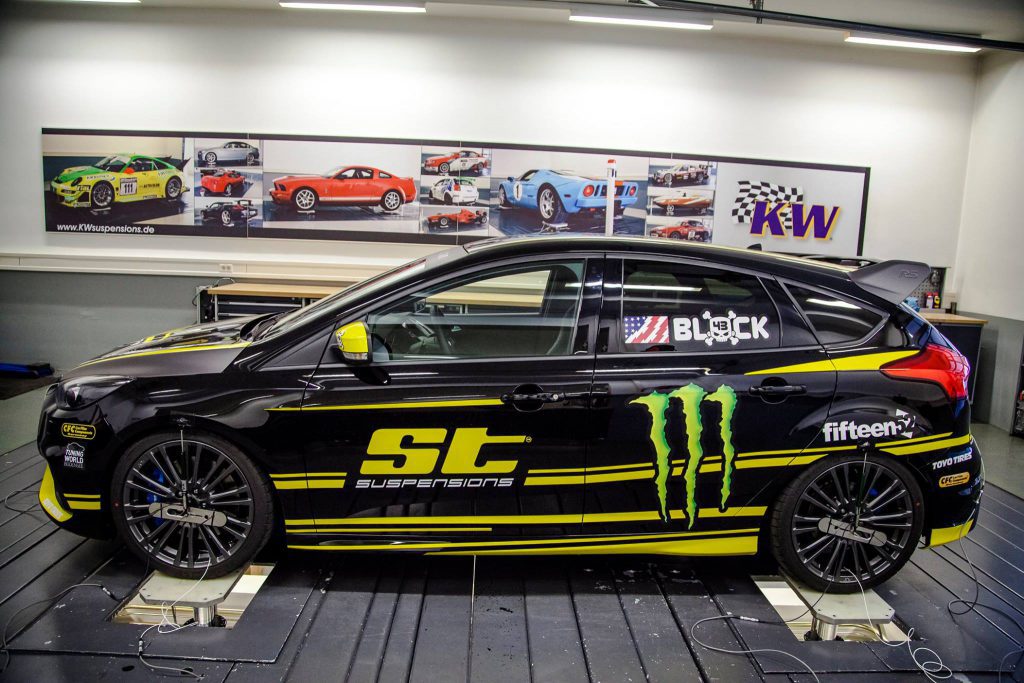 Highlight of the ST suspensions program for the Ford Focus RS that was developed in collaboration with the Ford rally driver Ken Block is the ST XTA coilover kit that realize a approved lowering of up to 55 mm.
Compared to regular sport suspensions and coilovers, the ST suspension manufactured at KW automotive in Germany, allows to adjust the dampers in just a few simple steps. So the damping forces can be adjusted more comfortable or tighter with just a few hand grips.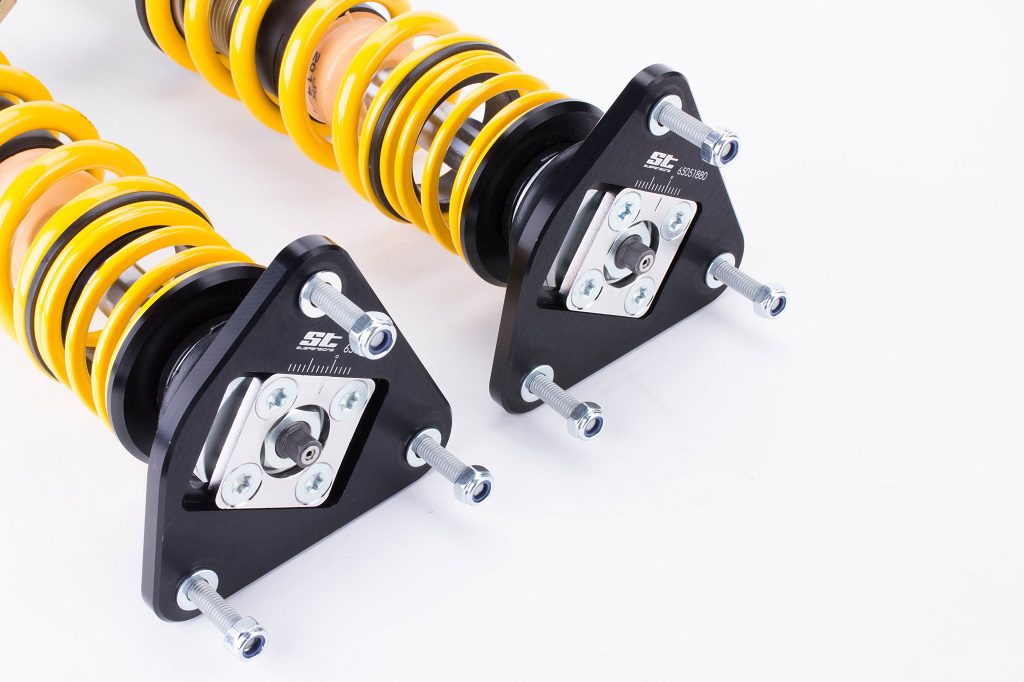 The adjustable aluminum Unibal top mounts for the front axle are included in the delivery. By changing the camber angle, the tires get an optimum contact area when cornering.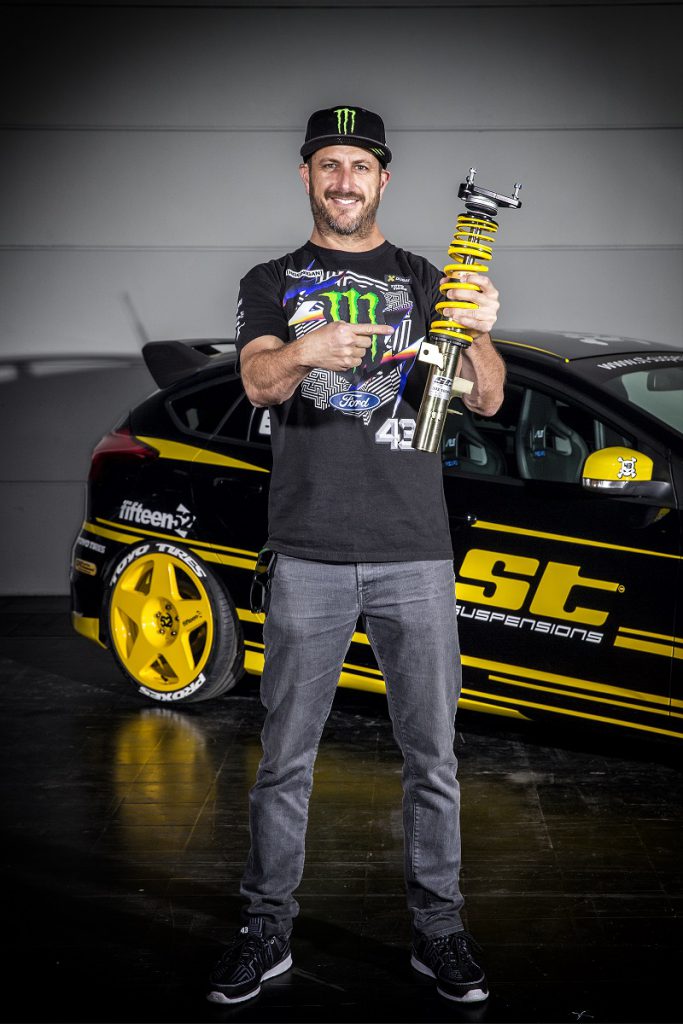 Ideal for drivers who want to get the maximum performance for their Ford Focus RS but miss the opportunity of a camber adjustment at their series RS.
The times when a coilover kit was always harder than a conventional suspension kit, are long gone.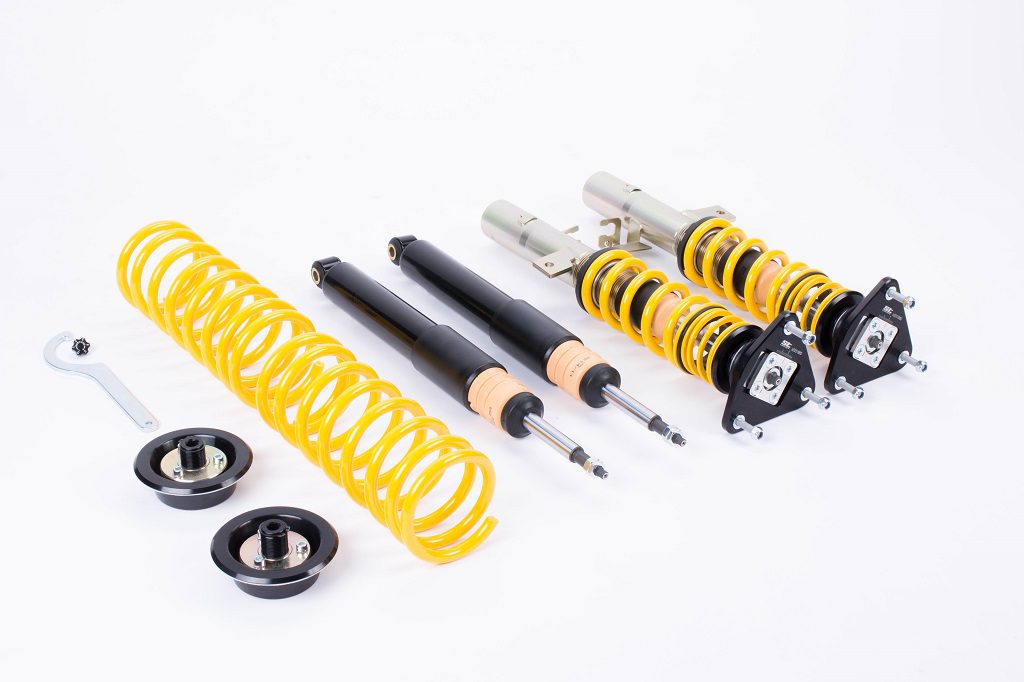 By using shorter damper housings, the spring travel of a coilover suspension for the exclusive road use may be even up to one centimeter longer than a standard suspension. So despite the lowering, enough comfort remains in everyday life.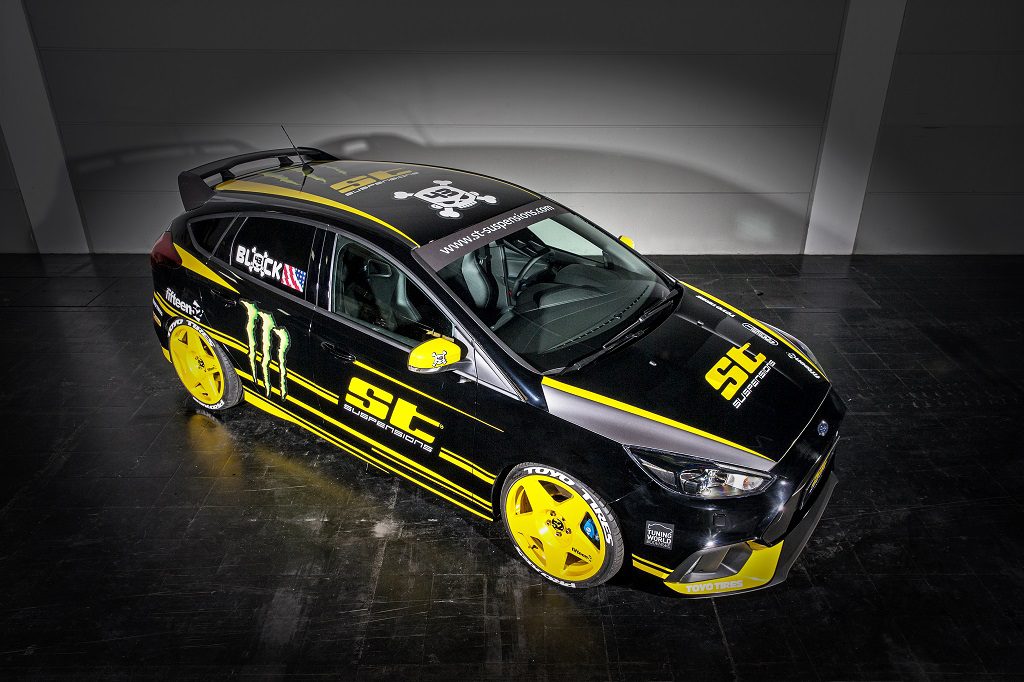 The 350-hp "compact sports car" with four-wheel drive can be lowered with the ST XTA coilover kit from 30 to 55 mm at the front axle and 35 to 55 mm at the rear axle within the part certificate.
ST Wheel Spacers
With the ST DZX wheel spacers, it is quick and easily possible to widen the track of the Ford Focus RS. The spacers are available in 5 mm, 12,5 mm and 15 mm, and allow to widen the axles on each side by 10 – 30 mm. Due to the conically shaped ST adapter, a perfect wheel centering is guaranteed. So an imbalance can be avoided due to the spacers.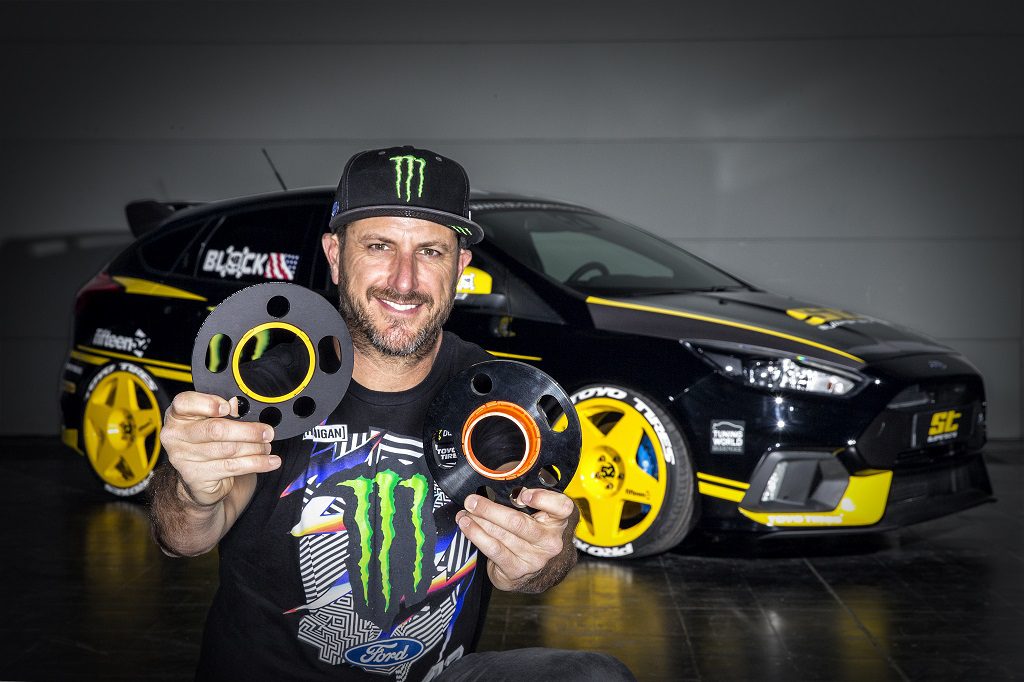 The adapters made from a polyamide composite material furthermore prevent the occurrence of corrosion on the wheel hub and the rim. In addition, the unsprung weight is reduced by the significant weight reduction. This avoids vibrations on the steering wheel. The DZX spacers are mounted with the innovative ST shaft nuts. Therefore no complicated reconstruction work on the wheel hub is necessary anymore, as it would be the case with conventional wheel spacers.