No matter if it is a Lexus IS 200 or IS 300, the first generation of the Lexus midsize sedan (XE1) with its line six-cylinder engine is extremely rare in Europe. But a small circle of faithful Lexus lovers is willing to invest in maintaining the used car insider tips.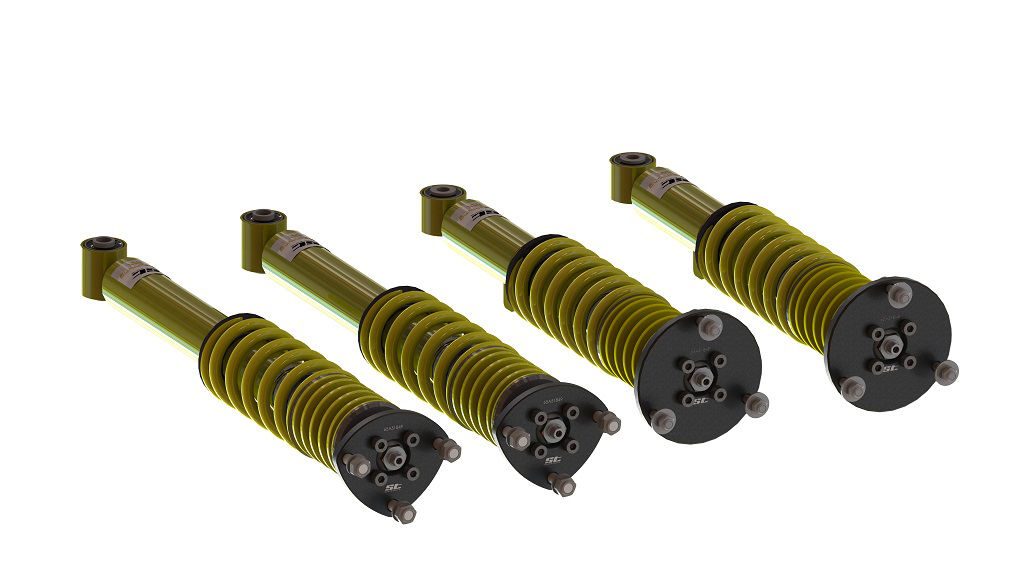 For the Japanese car that is also traded as an alternative to the popular BMW 3-series ST suspensions has developed a coilover suspension with adjustable dampers. Via the trapezoidal thread on the four galvanized struts, a quick and individual adjustable lowering is possible.
The adjustment range allows to select at a tested lowering of 30 – 60 mm the front axle. On the drive axle, a lowering of 40 – 60 mm possible.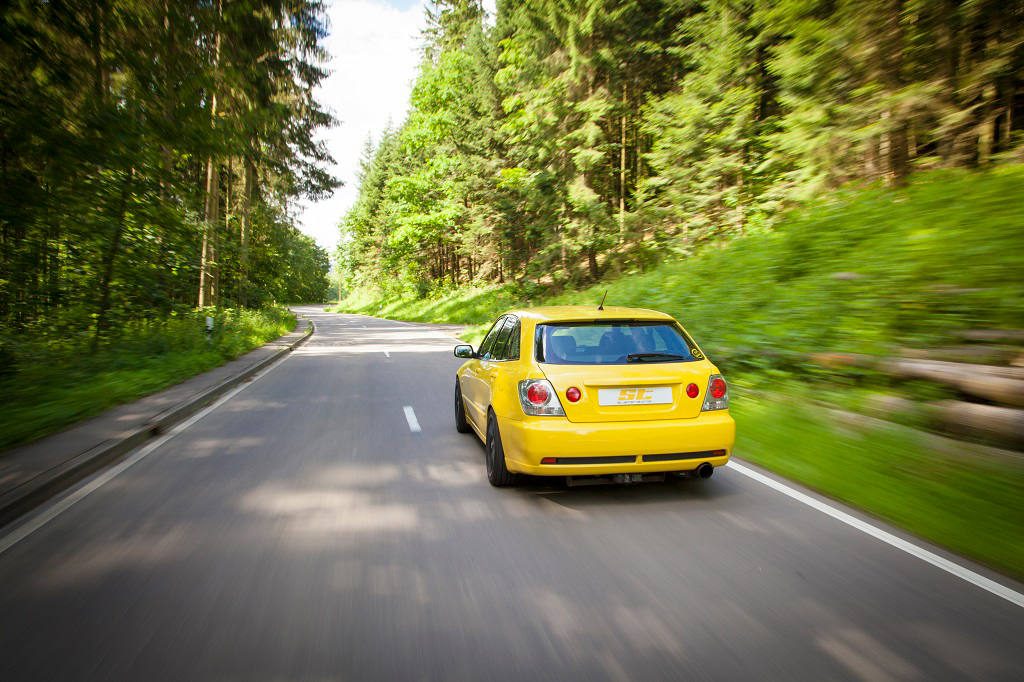 Compared to other Lexus models, the Lexus IS (XE1) is designed more sporty and it significantly benefits in driving dynamics by the ST XTA coilovers. During spring deflection, the rolling motions are reduced and the Lexus has a much more precise steering behavior.
In addition, the KW dampers that are used in the ST suspension allow to change the rebound forces with 16 clicks.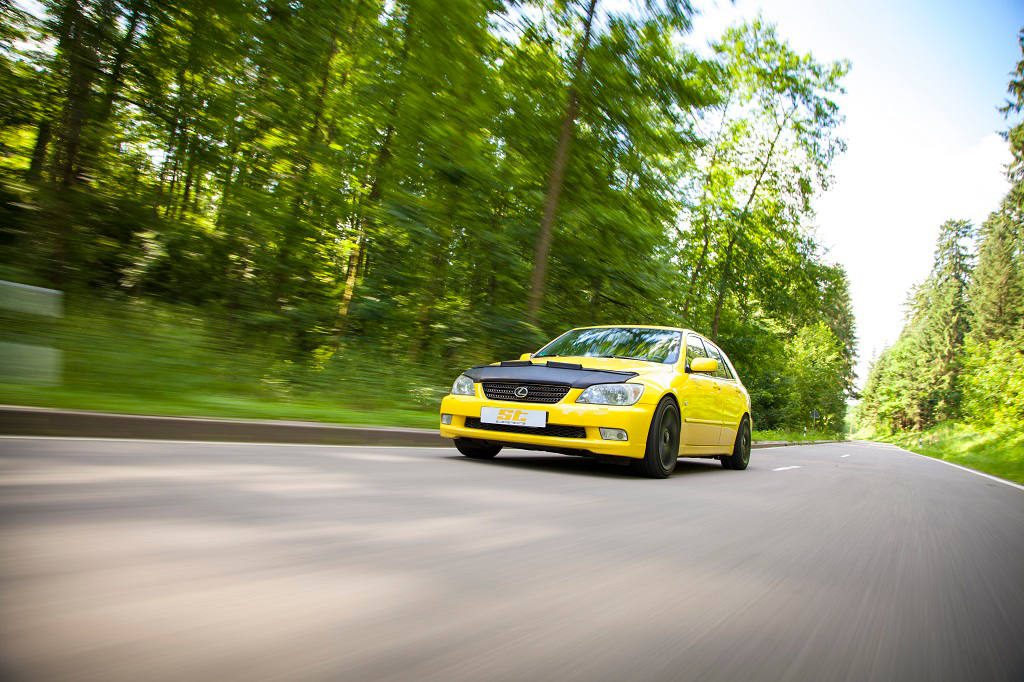 So the driving behavior of the Lexus can be adjusted more comfortable or tighter with only a few hand grips. Included in the delivery content are also four aluminum Unibal top mounts, that provide a further increase in handling.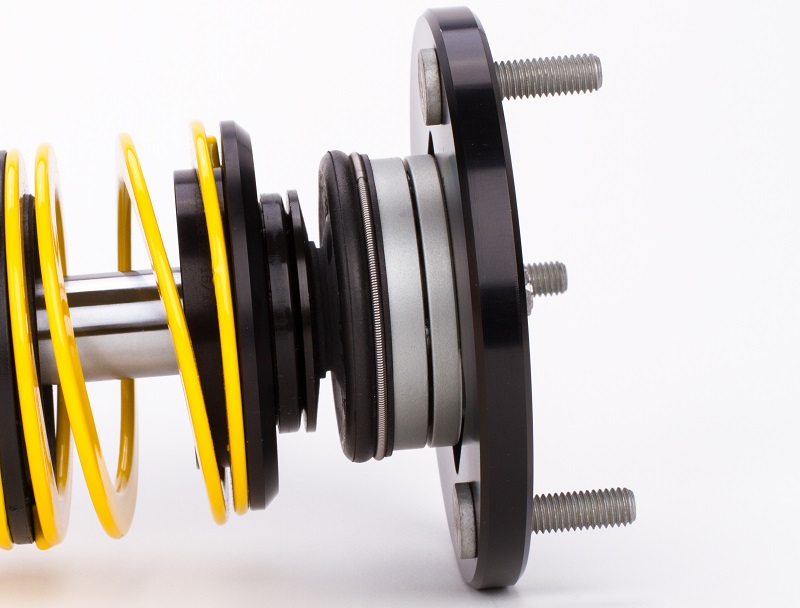 When purchasing the ST XTA coilover kit, it is not necessary to buy extra expensive accessory top mounts.
ST wheel spacers for a wider track by up to 70 mm per axle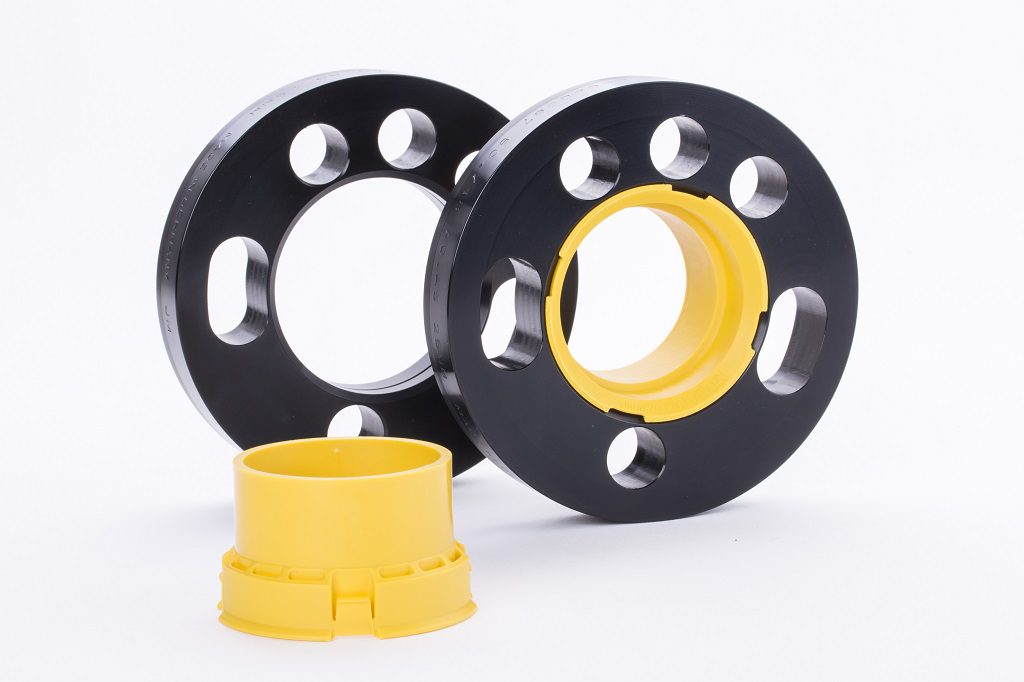 ST offers different wheel spacer systems that widen the track depending on the choice of the DZX spacers by 10, 25 or 30 mm per axle. Due to the conically shaped ST adapter, a perfect wheel centering is guaranteed. So an imbalance can be excluded due to the spacers.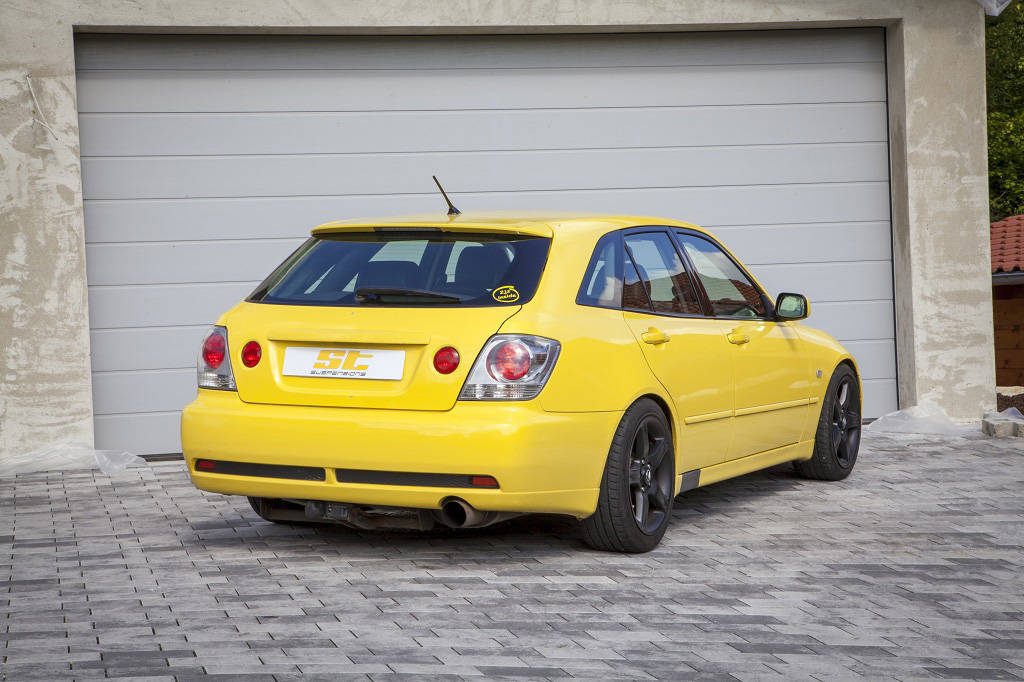 The adapters manufactured from a polyamide composite material prevent the occurrence of corrosion on the wheel hub and the rim. In addition, the unsprung mass is significantly reduced by the weight reduction. This avoids vibrations on the steering wheel. Please visit www.st-suspensions.net for further information.