Our brand new ST suspensions springs combined with the BMW M suspension ensure more driving dynamics and your BMW M2 receives an even more direct handling.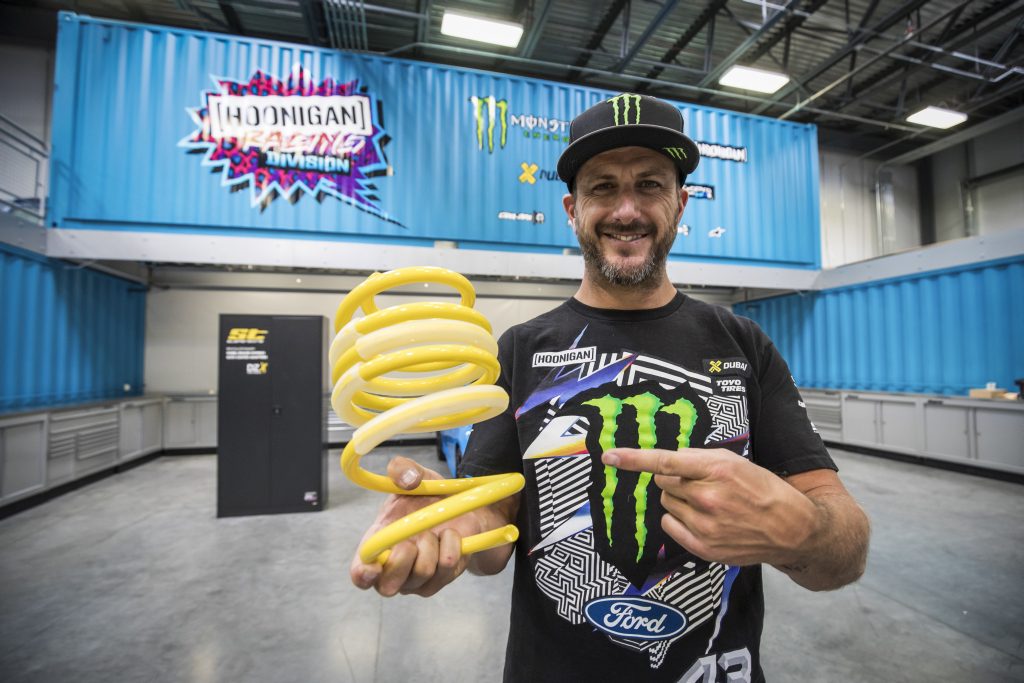 Due to the multiple coating and the final epoxy coating, the ST springs manufactured in OEM quality are extremely weather-resistant.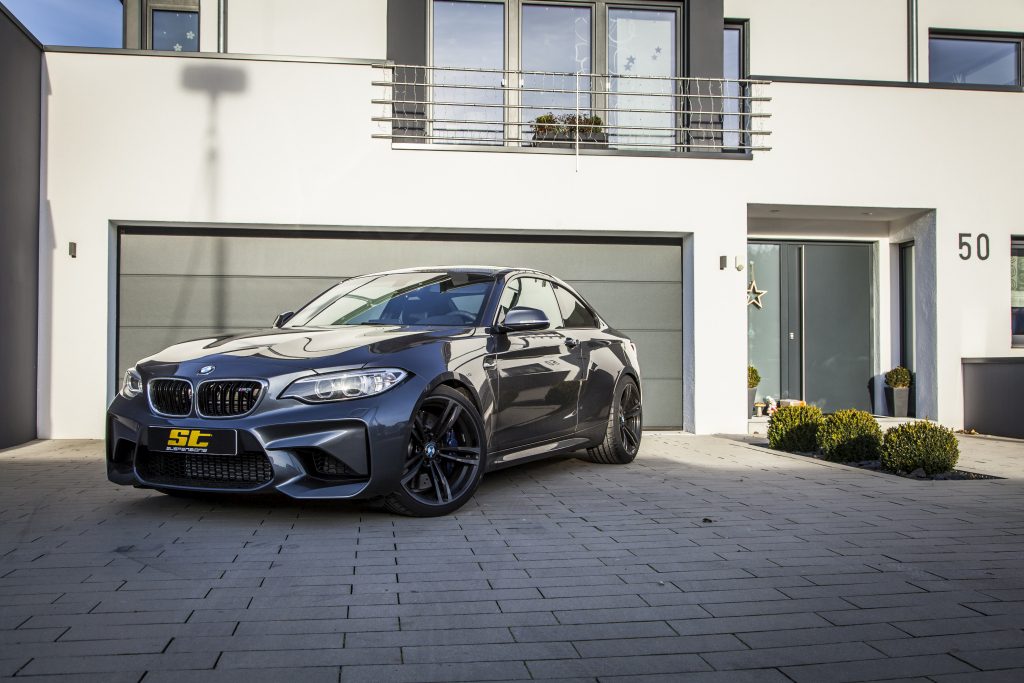 In the context of the part certificate, the progressive suspension springs lower the center of gravity by 20 mm on the front axle and 15 mm on the drive axle.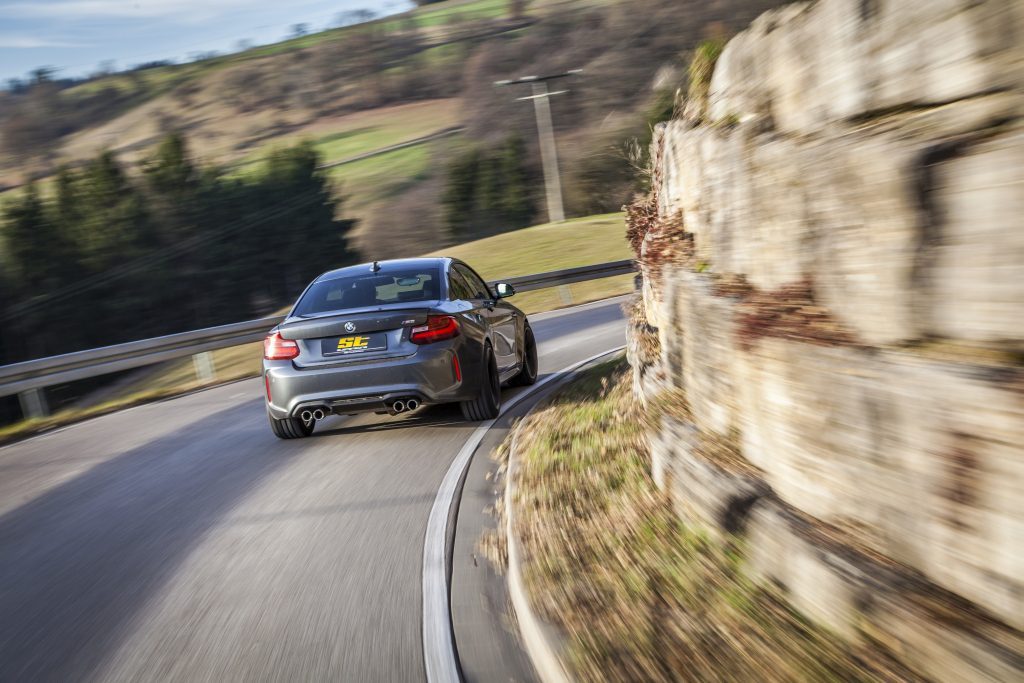 In combination with the ST springs, the handling of the BMW M2 Coupé gets even more direct and at threshold of driving physics the compact sports car has a lesser body roll.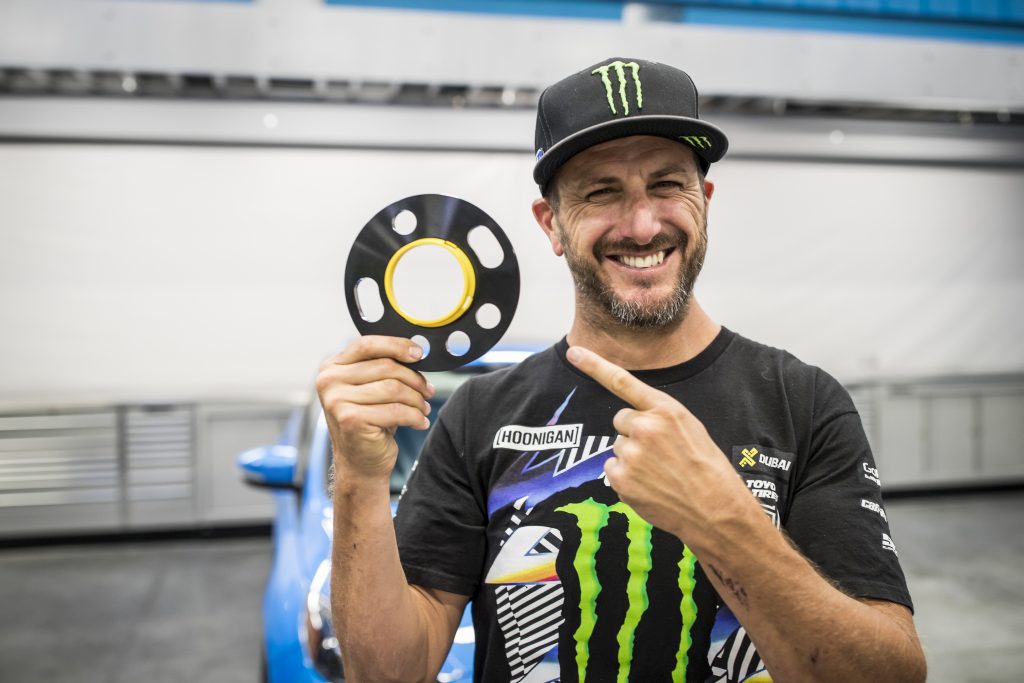 For the BMW M2 there are also ST DZX wheel spacers available. On each axle, the spacers allow a track widening of 25 mm.
Due to the conically shaped ST adapter rings, a perfect wheel centering is guaranteed. Therefore, an imbalance due to the spacers can be excluded. The adapter rings made of a polyamide composite material prevent corrosion on the wheel hub and the rim. In addition, the unsprung weight is reduced by the significant weight reduction. Therefore vibrations on the steering wheel are prevented.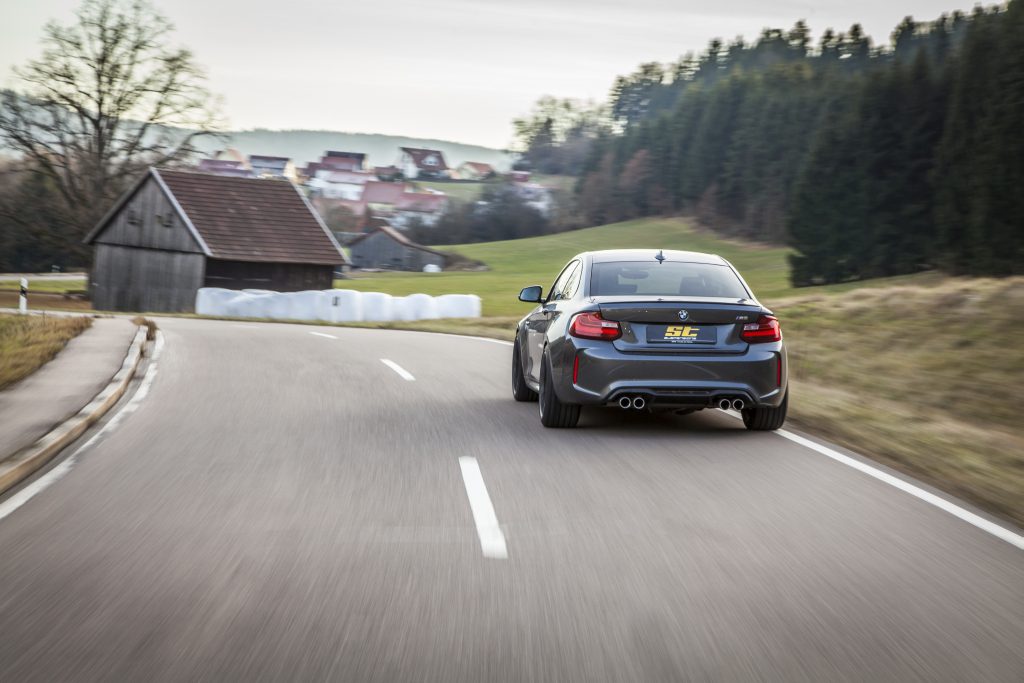 On the pictures, the original BMW M light-alloy wheels in the design Double Spoke Style 437 M in 19 x 9 inches ET29 and 19 x 10 inches ET40 were mounted and with the ST DZX wheel spacers, the press-in depth changes at the front to 16,5 mm and at the rear to 27,5 mm per wheel.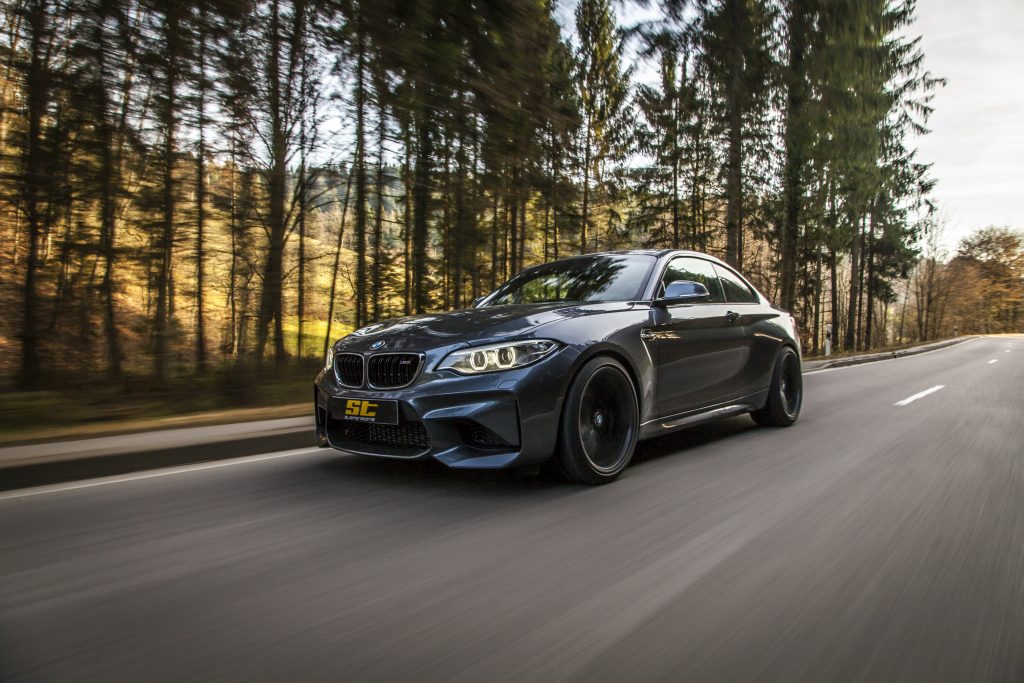 Therefore the rims with their Michelin Pilot Super Sport in 245/35R19 and 265/35R19 wheels fit perfectly under the fenders.