The second edition of the Porsche Boxster and the first generation of Porsche Cayman allow the full Porsche experience. The greatest appeal of the mid-engine sportsters is the relatively attractive price in the used car market.
For all the Porsche drivers looking to replace their old standard suspension in their used "987", or for anyone who would like to increase their driving dynamics, we now have the ST X coilovers available.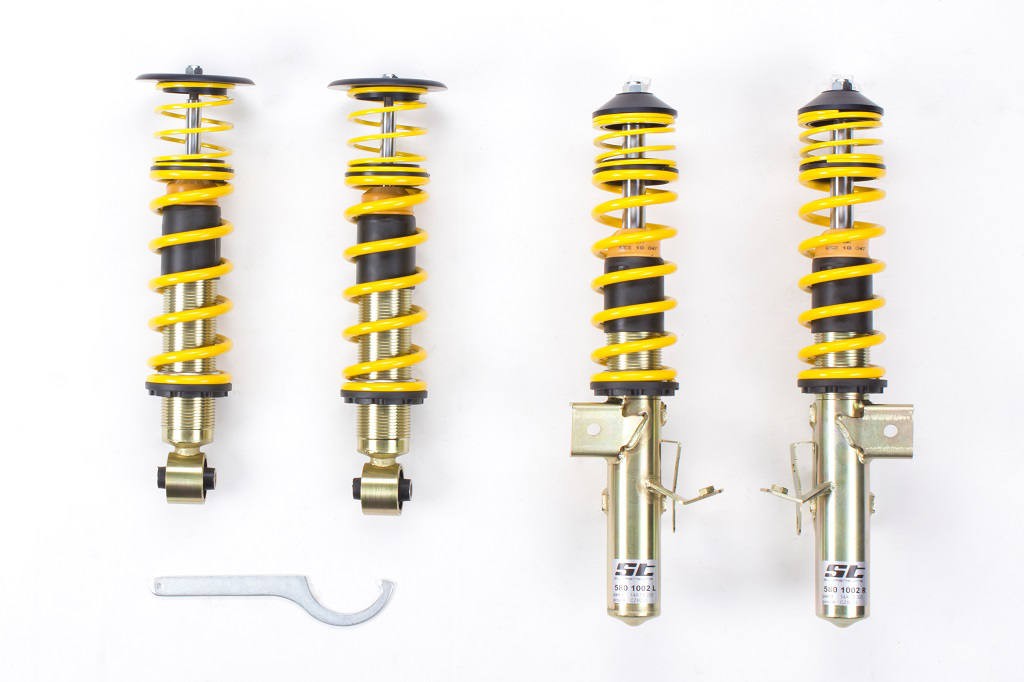 The OEM quality suspension kits, manufactured by KW in Germany, with its galvanized steel and multi-coated struts allow a continuous lowering of 30 – 60 mm.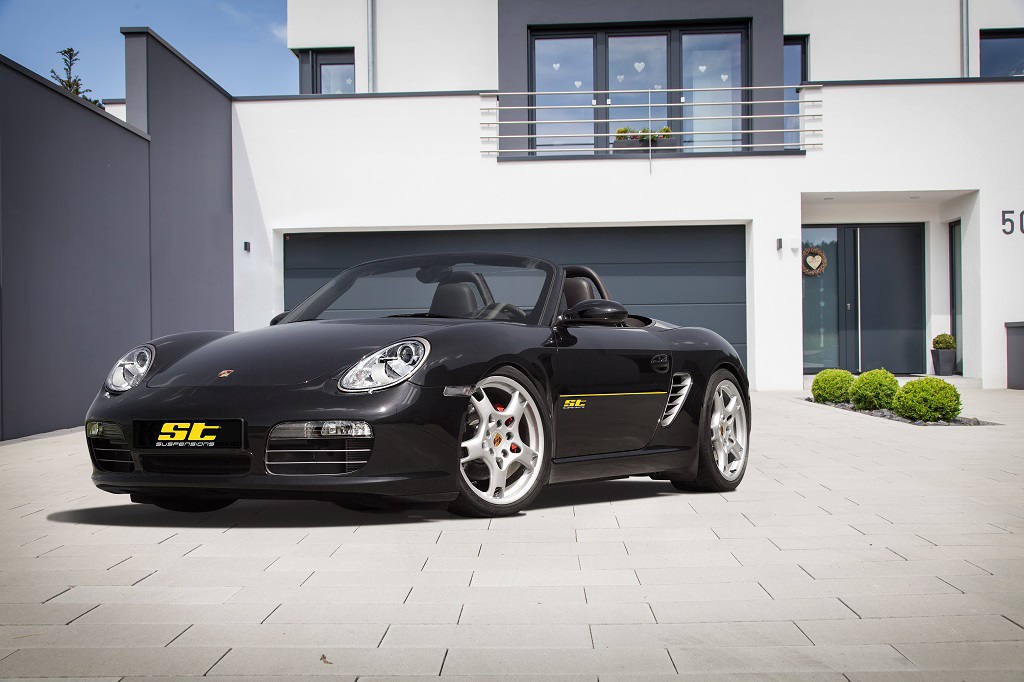 In addition to the tested and continuous lowering of up to 60 mm, the ST suspension developed by KW allows you to further increase the handling and excellent road holding of the mid-engine Porsche Boxster and Porsche Cayman. For the setup of the dampers and springs, we put a great value on a more direct handling and better grip during sportier driving.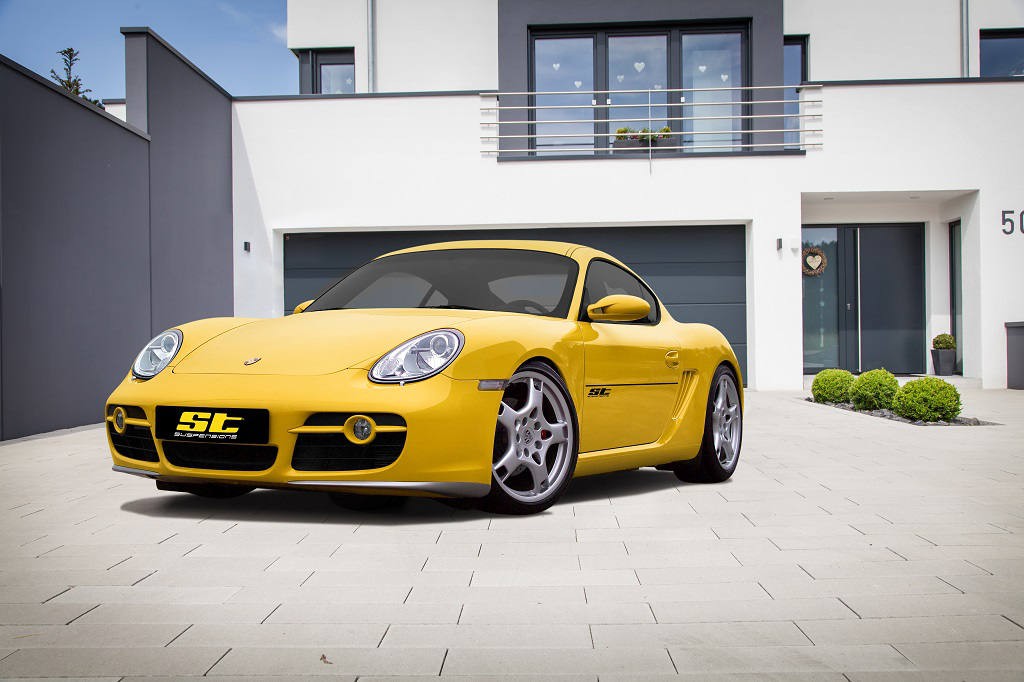 The times when a coilover suspension was considered hard or rough are long gone. By using shorter damper housings, the spring travel may even be longer by up to one cm than at the standard suspension. So despite the lowering, they still retain enough comfort for everyday life.
Alternatively available: ST sport springs
In addition to the ST X coilovers, ST sport springs for a lowering of up to 30 mm are available for the Porsche Boxster and Cayman. The ST springs are manufactured in OEM quality from chrome-silicon steel in cold winding process and are multi-coated.
Of course, the ST springs and the ST coilovers are also available for models with the optional PASM (Porsche Active Suspension Management).