The sporty compact models of Kia get more and more interesting and attractive for buyers. The clear victory of the Kia Pro cee'd GT compared to the VW Scirocco and Opel Astra GTC in the well-known German car magazine "Auto Bild" last year was already a surprise. ST suspensions haven't only a spring kit available for the Pro cee'd GT, but also for all other models of the Pro cee'd.
While the Pro cee'd GT that is already lower from factory, can be lowered by 20 millimeters with our in OEM quality manufactured ST springs, for the Pro cee'd, cee'd and cee'd sportswagon, a lowering of 30 millimeters is possible. For all Kia cee'd models ST suspensions also offers their coilovers that are developed and manufactured directly at KW automotive.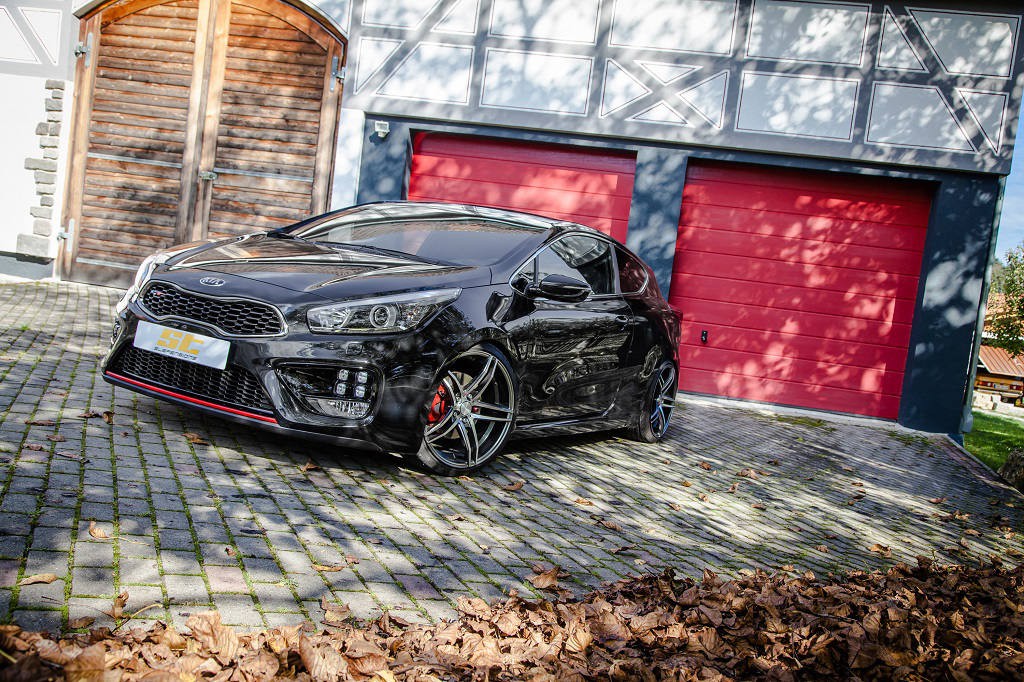 Through numerous road tests and endurance tests, the ST X coilovers now have a damper setup that provides a more direct handling and more grip at a sporty driving style. The days when an adjustable suspension was hard at the same time, are long gone. By using a shorter damper housing, the suspension travel can even be longer by up to a centimeter, than at a standard suspension.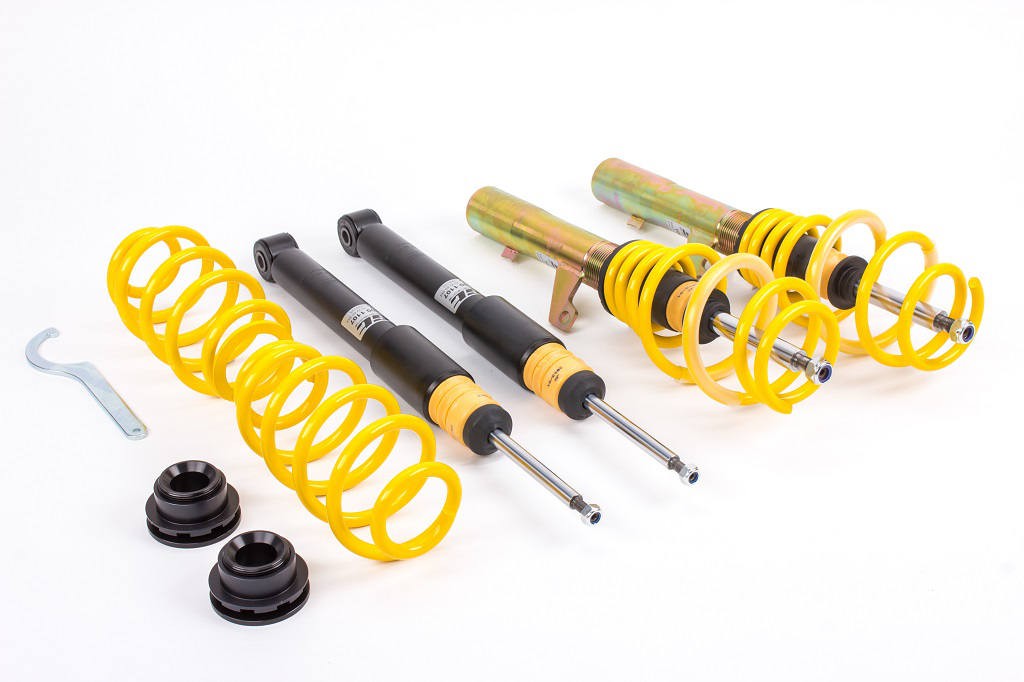 So even with the lowering, enough comfort remains for everyday life. Via the trapezoid thread, the ST X coilovers allow a continuous lowering of 35 to 55 millimeters directly at the galvanized ST strut.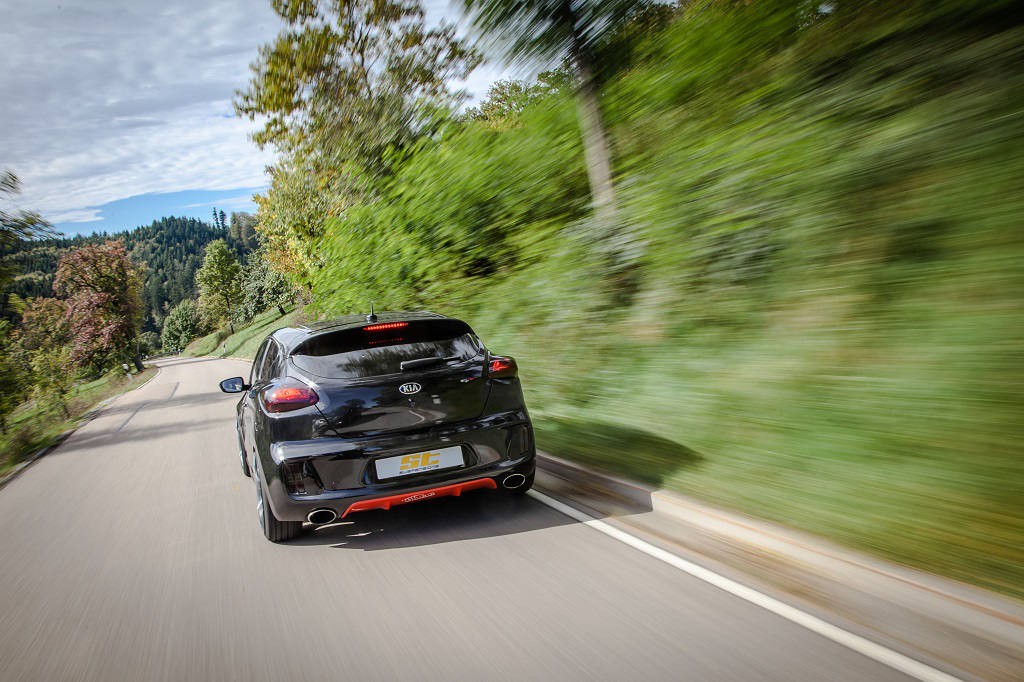 At the rear axle, an approved lowering between 25 and 50 millimeters is possible.