Many roadster fans are anxiously waiting for it to finally get warmer and part of the reason are two attractive models in the Roadster segment, the Fiat 124 Spider (MX) and Mazda MX-5 (ND). Both vehicles actually share the same technical basics and have rear-wheel drive, but the Fiat and Mazda elementary differ when it comes to design, engine concept, and driving philosophy.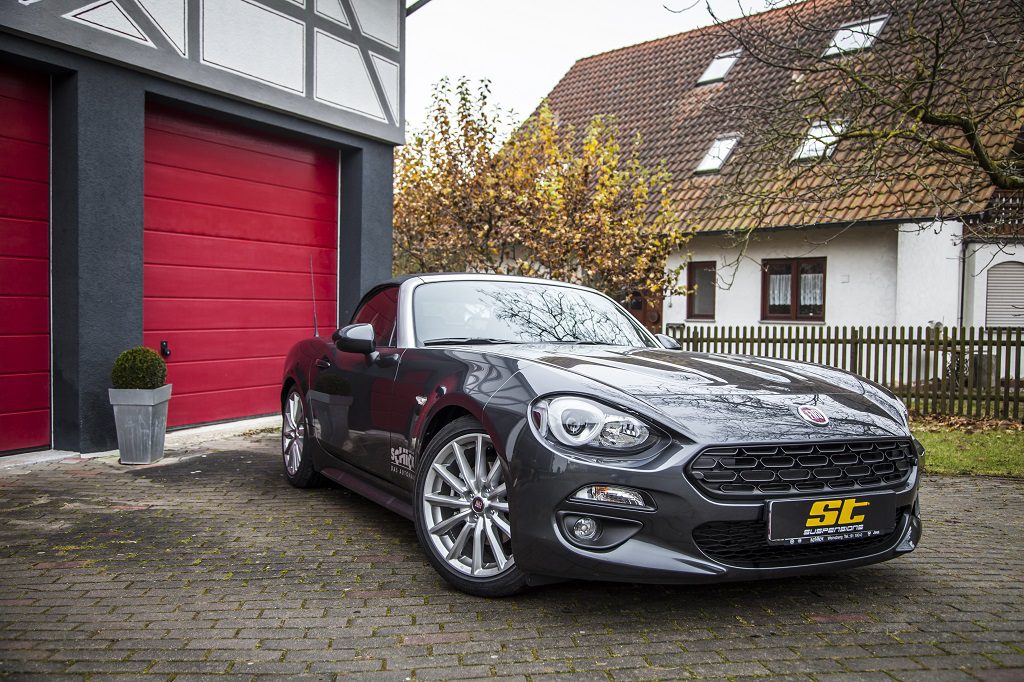 While the current MX-5 has a 1.5-liter or 2.0-liter four-cylinder without turbocharging, the 124 Spider features a 1.4-liter four-cylinder that is available in two performance steps and is equipped with a turbocharger. ST suspensions now have ST X and ST XTA coilover kits available for both Roadsters with rear wheel drive.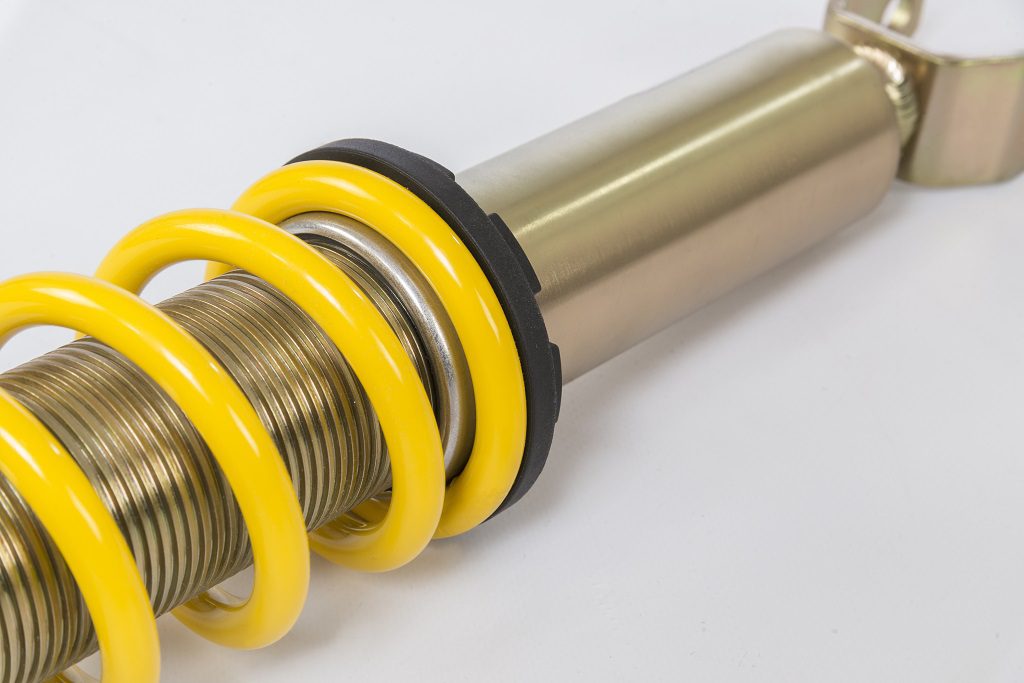 With the ST coilovers, the Fiat gets a much more direct handling and drives more aggressively, without losing any driving comfort. Although the MX-5 is tighter compared to the 124 Spider and it is rolling harder on bad roads, this is no longer the case after the installation of an ST coilover kit. The sporty handling in the MX-5 is also increased.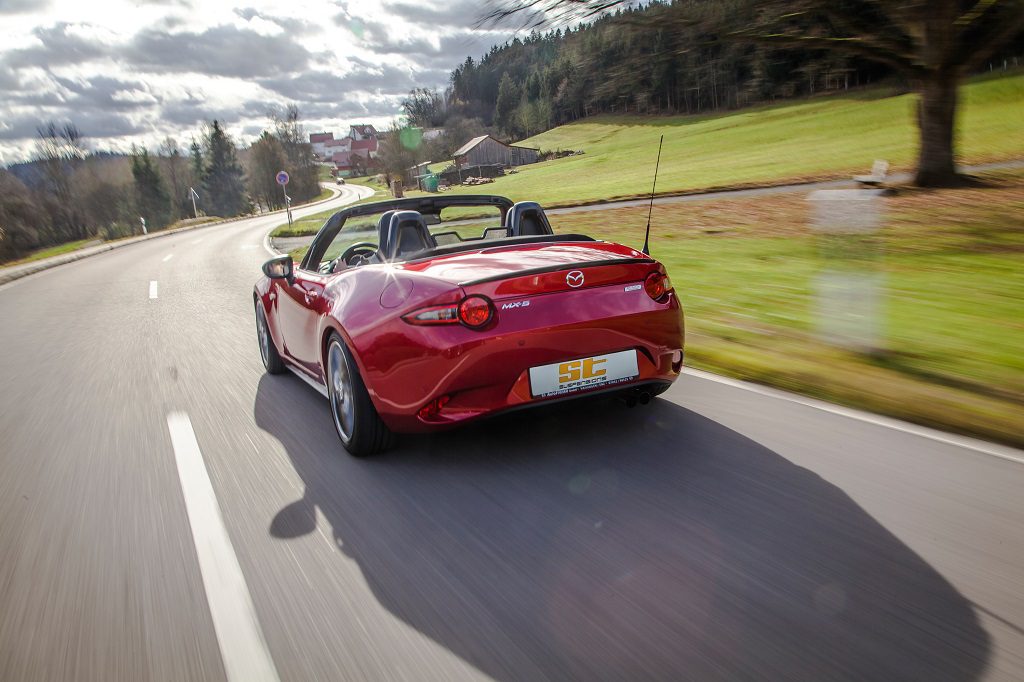 The KW damper technology used by ST suspensions puts an end to the old prejudice that a coilover kit is always harder than a conventional suspension. Due to the design of the damper valve assembly in combination with shorter damper housings and the matching springs, the ST coilovers ensure sufficient driving comfort in everyday life even with the lowering.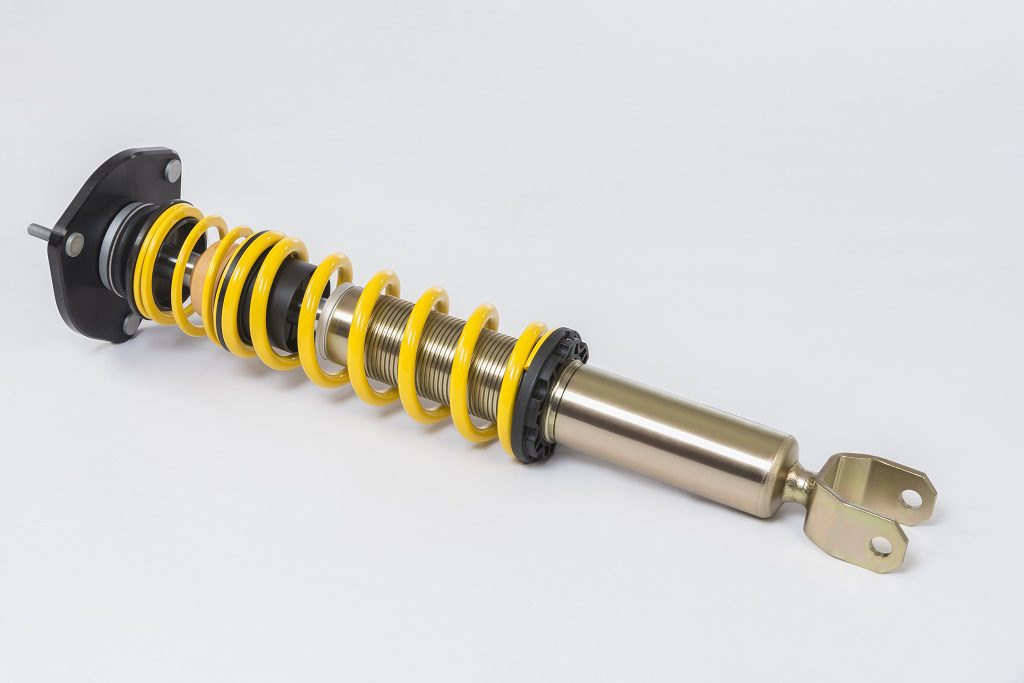 Sometimes, the spring travel can even be longer by up to one centimeter in comparison with a standard suspension. Within the part certificate, the ST X coilover kit in the Mazda MX-5 and Fiat 124 Spider allows adjusting the lowering between 20 to 45 mm.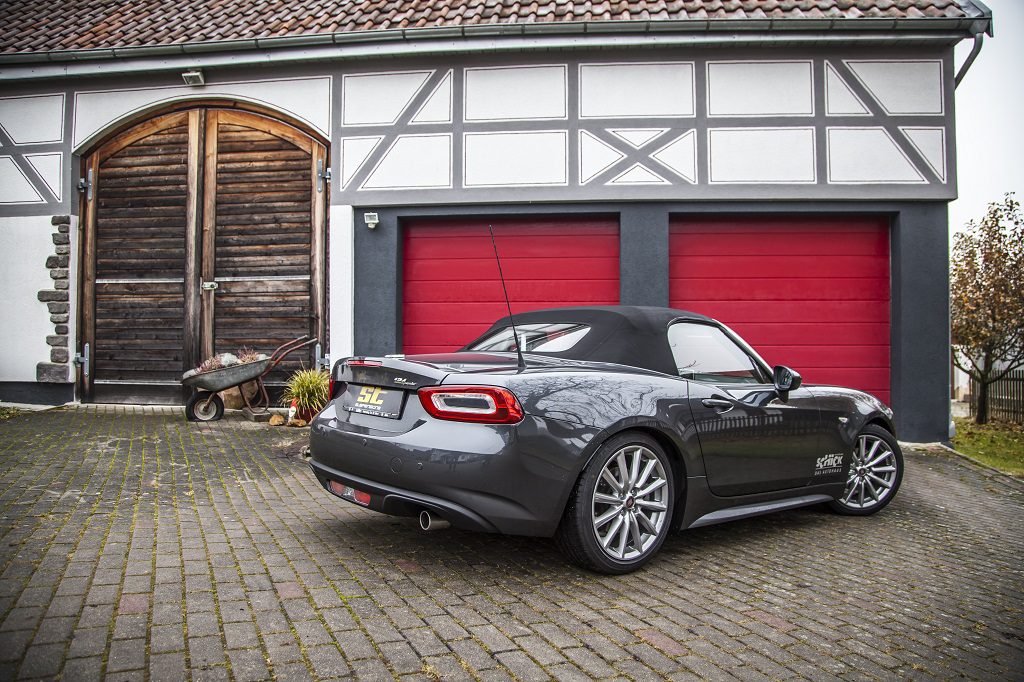 The ST XTA coilover kit offers the same range of lowering. Compared to conventional coilovers, the ST XTA kit also has aluminum Uniball top mounts and the great advantage that the damper adjustment can be individually adjusted for more driving comfort or an even tighter handling.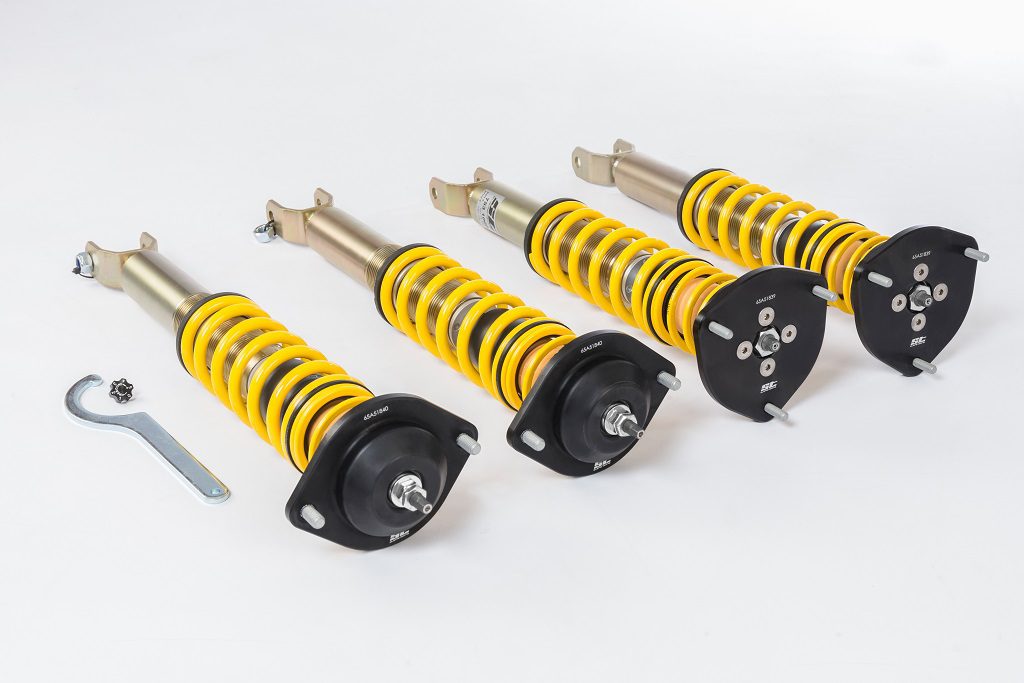 The ST XTA coilover kit has been developed especially for drivers who want to drive their Roadster sportier. With the top mounts, the tire support surface is increased when cornering and the Fiat 124 Spider and Mazda MX-5 can get even more grip.